How to Print on a T-Shirt Without Transfer Paper — 3 Quick Methods
You're sitting there with this idea exploding in your brain and wondering how to get it on a t-shirt ASAP. You have a t-shirt, you have an excellent idea for a design, but you don't have transfer paper. It's not the end of the world.
If you have a printer, a Xerox copy, an iron, and a few other supplies, there are several different methods. People knew how to print on a t-shirt without transfer paper long ago. It's time to learn some of those old, time-honored tricks. You will be customizing your attire, towels, napkins, and pillow covers in no time.
How to Print on a T-Shirt Without Transfer Paper
On some occasions, a black and white or grayscale image can be transferred using a Xerox copy and your iron. The toner will transfer the image to the material with the application of moist heat. While this method is somewhat effective, you will usually need to enhance the image using permanent markers or fabric paint.
But you have options:
We explored a few other methods of how to print on a t-shirt without transfer paper. Some are relatively easy, while others are labor intensive.
Learning how to print on a t-shirt without transfer paper sometimes requires the use of chemicals or solvents. Please use proper safety precautions with these processes. That may include rubber gloves and safety goggles, which will be mentioned on the supply lists as needed.
1. Printing Directly onto Fabric
This method is slightly more labor intensive but inexpensive. It allows you to print directly onto fabrics and creates an excellent image.
This process is great for making patches, small pillows, or swatches of material. The small swatches can be sewn onto clothing or transformed into beautiful quilts. Because of size limitations for most printers, the largest size item you can print in this manner is 8.5 by 11 inches.
There are a couple of different methods in use. While they all yield similar results, we learned a lot of tips and tricks while researching how to print on a t-shirt without transfer paper.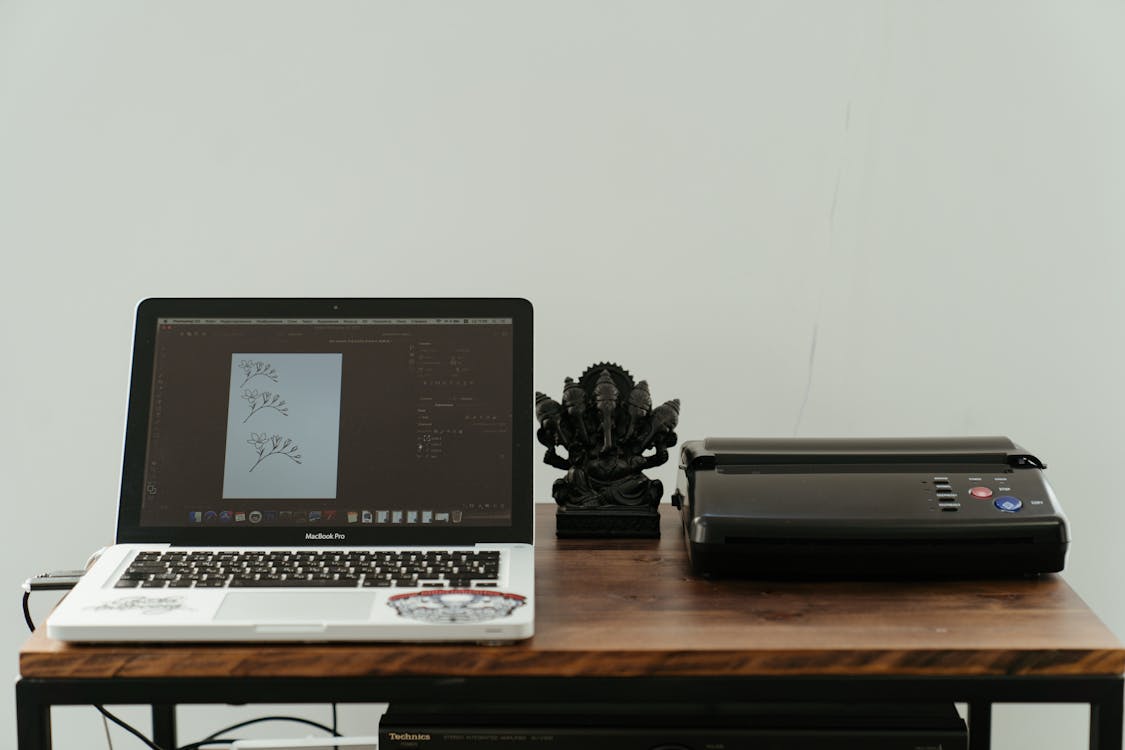 Supply list
As with most craft projects, there are certain supplies you must have to complete the project. Others are optional but nice to have for those great finishing touches.
Freezer paper
Swatch of light-colored material
Clothing iron
Rotary cutter or sharp scissors (you need one or the other)
Cutting mat (optional)
Bestseller No. 1
Reynolds Wrap Aluminum Foil, 200 Square Feet
200 SQUARE FOOT ALUMINUM ROLL—This package contains one Reynolds Wrap aluminum foil roll measuring 200 feet long by 12...
ALUMINUM FOIL—Backed by over 70 years of quality & strength, home cooks of all kinds trust Reynolds foil for easy...
LOCKS IN FLAVOR—Use this versatile kitchen foil to cook packet meals, tent roasted meats, cover casseroles, protect...
Bestseller No. 2
Pink Butcher Paper Roll - 18 Inch x 175 Feet (2100 Inch) - Food Grade...
Butchers Paper is ultra durable and strong; does a superior job trapping smoke while releasing steam
Use our superior Pink Butcher Paper for serving, storing, cooking and smoking your choice of meat
Uncoated and Unwaxed Butcher Paper: This paper won't leave anything unwanted behind on your food
Procedure: 4 easy steps
While this procedure may seem labor-intensive, it yields stunning results. Using freezer paper gives your material enough firmness to feed through the manual paper feed on most printers. Unlike iron-on procedures, there is no need to reverse your image with this process.
Here's how to do it:
1. Select your material and affix the freezer paper
The tighter the thread count, the more uniform the result in the transferred image. Light linens, re-purposed sheets, and t-shirt materials create great results. Cotton materials work the best.
Be conscious of potential blending if you are using colored materials. Printing red or blue on a yellow fabric will result in orange or green on your final image.
Freezer paper has a shiny side and a dull side. The shiny side, when heated with a clothing iron, will adhere to fabric. Using a medium heat setting, place your material (right side up) onto a piece of freezer paper. Once melded, you will cut the material to the correct size for your printer.
2. Treat the fabric to make it colorfast (optional, but recommended)
Several commercial products are available for pre-treating your fabric. Pre-treating helps create a more permanent image that will withstand regular washing, drying, and wear and tear. If you use this option, follow all product directions and precautions.
3. Print the image onto your fabric
Once your material is prepared and cut to the correct size, you can print. Before you begin, make sure which direction your printer feeds paper through the manual feed. This information normally appears in your printer owner guide.
4. Make your image colorfast
Let the ink dry thoroughly. Carefully remove the freezer paper backing. If you used a pre-treatment, follow the package directions to rinse and set your design. If you are using Fixatif or Preserve It!, now would be the time to apply those products. Another method is to rinse the completed print in a vinegar solution (but that doesn't always work).
Tips for laser-printed images
If you used a laser printer, there are a few different steps to follow after you print. Follow steps 1 and 3 above. When the print is dry, leave it bonded to the freezer paper and place it on newspapers in a well-ventilated area (outside would be good). Spray it with several light layers of Krylon Fixatif (or a comparable product), allowing it to dry between coats.
2. Using Citra-Solv and a Xerox Machine
This method of how to print on a t-shirt without transfer paper uses a photocopied image made on a Xerox or other copy machine that uses toner and a chemical named Citra-Solv.
It will work with color copy images and for black and white images. You can print your images on any inkjet printer before copying the image you will use on a copy machine.
Copy machines (if you don't have ready access to one) are available at local libraries, local office supply stores, and some U.S. Post Office locations. They charge a per-copy rate, so be prepared to pay a little for the service. Rates are usually less than 25 cents per copy.
Reminders and tips before we begin
Here are a few thoughts and reminders on how to print on a t-shirt without transfer paper using this process. This is handy information to keep in mind that will make your result much better.
Things to remember:
Reverse your images
To prepare your image, you will need an editing program that will allow you to reverse the image before you print. However, if you can't reverse the image, be aware that it will appear in reverse on your finished transfer. That works fine with people, faces, and many images, but not so great with any words or logos.
Use in a well-ventilated area
Citra-Solv is an all-natural cleaner and degreasing product frequently used diluted. However, at full strength, it does have a rather strong citrus odor. Working in a well-ventilated area is highly recommended.
Stitch count does make a difference
The tighter the stitch count, or weave, of your fabric, the better your image will transfer. If you are using a t-shirt or stretchier fabric, securing it in an embroidery hoop will help keep the fabric from shifting as much during the burnishing process. This procedure works better on linens, such as woven towels, tablecloths, and pillowcases.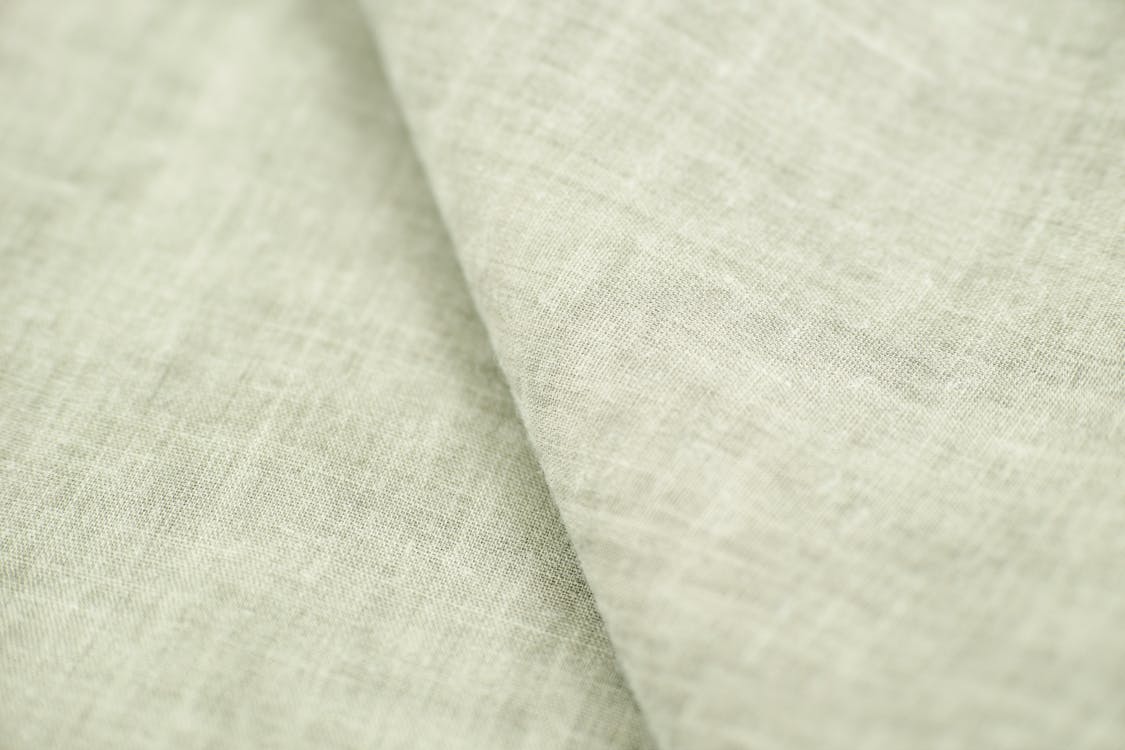 Supply list
Citra-Solv
Shallow bowl or small glass jar
Paintbrush (1 inch or larger)
Fabric or cotton t-shirt
Painters tape or quilting pins
Clothing iron
Large metal or wooden spoon
Safety goggles (optional, but recommended)
Rubber gloves (optional, but recommended)
Newspapers or drop cloth
Bestseller No. 1
Bestseller No. 2
Safe 'n Easy Citrus Paint & Varnish Remover Gel - Strips 15+ Layers...
LIFTS AWAY 15+ LAYERS OF PAINTS, VARNISHES, AND COATINGS - Effective on Wood, Metal, Masonry, Concrete, Brick,...
EFFECTIVE INSIDE AND OUT - Works best on post 1980 latex and oil-based paints and varnishes. Non-drip, water-based gel...
SAFE FOR THE USER AND THE ENVIRONMENT – Contains NO harmful Methylene Chloride or NMP. Pleasant orange citrus aroma....
Procedure: 5 simple steps
We find it helpful to gather all our supplies before starting with any craft project. It will decrease the time you spend running around trying to find your spoon when you need it.
Here's how to use this method:
1. Lay out your material
Place your material on a flat surface, with a few layers of newspapers or a drop cloth under it. When using newspaper, place a single layer of craft, freezer, wax, or parchment paper. That will keep the newsprint from bleeding into the back of your fabric. Position your image where you want it, face down, and tape or pin it in place.
2. Safety first
It's time for the rubber gloves and safety glasses. Citra-Solv recommends rubber gloves to protect your skin. We recommend the safety glasses especially if you are doing this project with children. Because it is a liquid, there is always a risk of splashing.
3. It's time to pour and brush on the solvent
In your shallow bowl or jar, add a small amount of Citra-Solv. Be careful as it can pour fast. Using your brush, apply a light coat of Citra-Solv to the back of your image. The paper needs to be wet, but not drippy, puddly, or completely soaked.
4. Now you need that spoon
Burnishing is a fancy word that means to rub while applying light pressure with the back of a spoon. Rub gently and be sure to cover the entire surface area of your image, extending over the edges slightly. Press gently using the rounded back of the spoon.
This process may take several minutes depending on the size and detail of your image. Resist the temptation to peek. You may not get your image lined up again, and that will cause blurring and doubling.
The quick video below demonstrates this technique nicely:
5. The final steps
After you are sure that you have burnished the entire image well, carefully remove your paper. Let your fabric air dry completely.
Once dry, heat-set the image with your clothing iron. Place an old towel on your ironing board, lay your fabric on it, and iron. This process releases trapped Citra-Solv and sets the image on the fabric.
Images transferred using this process can be washed and dried normally. There may be some fading over time, but it will take awhile.
Your image may be lighter than desired. You can darken it, highlight it, or even add color to it by tracing over it with fabric markers.
3. Using Gel Medium and a Laser Printer
We love this technique for how to print on a t-shirt without transfer paper. It allows you to transfer full-color images from magazines, a color copy machine, or other printed images.
The drawback is that it doesn't work with inkjet-printed images. The image must be produced on a copy machine, laser printer, or other inking processes (like what they use for full-color magazines).
This method will work on t-shirts, but because of the stretchiness of that material, you may experience cracking and more excessive wear than on non-stretchy fabric choices. You will also need to avoid stretching the fabric while performing step 4.
Supply list
Gel medium (Liquitex or other brands)
Paintbrush or foam brush (1″ or slightly larger)
Fabric (solid color, cotton, canvas, or similar)
Spray bottle with water
Image (reversed if it has lettering or a logo)
Scissors
Bestseller No. 1
Bestseller No. 2
Procedure: 4 quick steps
We found some handy tips and alternate ways to do parts of this process. While it may sound like a difficult process, it is rather simple, and the results can be stunning.
Here's what to do:
1. Copy the image
Unless you own a laser printer or are using an image from a magazine, you will need a copy of your image made on a copy machine. Remember that if you are using an image with lettering or a logo, you will need to reverse the image before transferring it to your fabric. Trim the excess paper off around the image.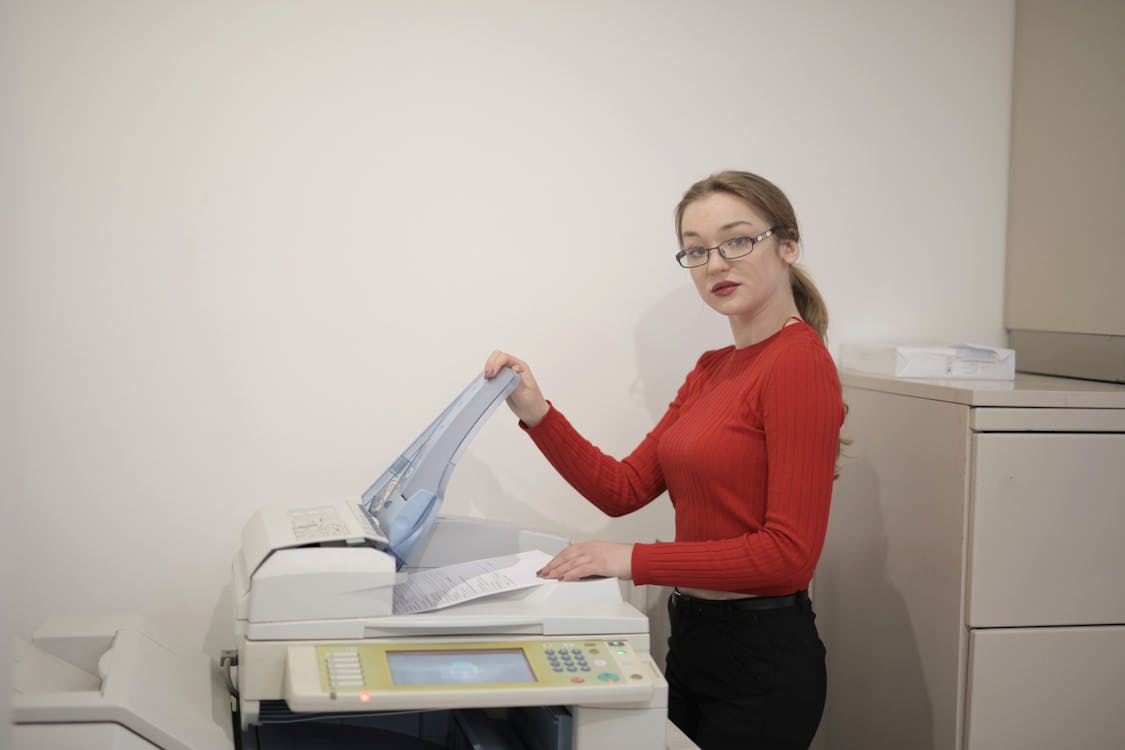 2. Apply the gel medium
Using the brush, apply a liberal coating of the gel medium to your image. Some techniques coat both the fabric and the image, but either method yields good results. Caution here to make sure the coating is even across the entire surface. Leaving lumps will increase the drying time and cause ripples in the final image.
3. Add the image
After you have applied your gel medium, carefully turn the image over and place it face down onto your fabric. You can make minor adjustments at this point, so shift the image to the exact spot you want it.
Once the positioning is perfect, press lightly and evenly, beginning in the center and working out. That removes bubbles and also helps to make sure your gel medium isn't lumpy. Most people do this with their fingers, but you can use a flexible silicone spatula if you prefer. You do not need to apply a lot of pressure. A gentle rubbing is all it takes.
When your image is set in place and smoothed down, walk away. Go do the dishes, do your laundry, do another transfer. Your fabric and gel medium need to dry and cure for at least eight hours. Avoid peeking.
4. Water, rinse, rub, and repeat
Once your fabric and the medium is completely dry, get it wet. Using a spray bottle set to mist, or a moist sponge, get the paper damp. You need the paper damp enough to allow you to rub it off your image. That might take a couple of applications of water. Once all the paper has been removed, allow your fabric to dry completely.
Adding an extra layer of protection will increase the longevity of your final image. Simply add a layer of gel medium over the image after it has completely dried from Step 4. That is especially useful if this is an item that you will need to launder. While these can go into the washing machine, hand-washing will keep the image from fading as much.
Selecting the Best Method
Our favorite method of how to print on a t-shirt without transfer paper is the gel method. The image has greater quality and longevity, and the process is not overly complicated. The ability to transfer full-color images is a bonus. Although it does take about 24 hours to complete all the steps, the actual labor time is minimal.
Whatever method of how to print on a t-shirt without transfer paper you select, remember to try out a few practice pieces first. That allows you to refine the technique before working on your forever piece. Learning how to print on a t-shirt without transfer paper is a fun and satisfying experience. Before long you will be wondering why you ever thought transfer paper was better than sliced bread.
Last update on 2022-05-25 at 14:28 / Affiliate links / Images from Amazon Product Advertising API